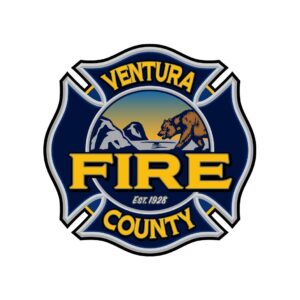 PROJECT DESCRIPTION: 

VENTURA COUNTY FIRE TRAINING CENTER SITE IMPROVEMENTS AND STRUCTURAL TRAINING PROPS, There will be construction of a 5,431 GSF Class A Burn Building to simulate live fires in a residential setting; construction of a 12,346 GSF Class B Multi-Purpose building utilizing propane fired props to simulate training in apartment, commercial, and storefront type settings; and modifications to an existing structure to support ladder training. Construction for these buildings shall consist of conventional masonry and concrete with special mixtures designed to mitigate water infiltration and resist heat. The Class A burn building includes: Multiple "Class A" Burn Rooms; Adjustable Mazes; Residential Garage Fire; Multi-Pitch Roof Ventilation; Ability to Control Light & Smoke; and Forced Entry. The Class B Building includes: Center Hallways, Garden Style Apartment Circulation; Interior & Exterior Stairways; Small & Large Search & Rescue Rooms; Balconies; Forced Entry; Flat Roof; Pitched Roof; Simulated Power Poles; Curb Lines; Sprinkler System Props/Lab; Fire Alarm Simulation and Parapet Walls. The building is equipped with an integrated sound system capable of producing controlled sound effects in various spaces.
THIS IS A PREVAILING WAGE PROJECT
California general prevailing wage rates for construction can be obtained from the following Web site: http://www.dir.ca.gov/OPRL/DPreWageDetermination.htm
TOTAL PROJECT ESTIMATE ABOUT $16.3 MILLION
INSURANCE:
Bidders shall provide the following insurance minimums: commercial general liability insurance products, completed operations, waiver of subrogation, protective coverage with non-owned & hired vehicles; $2 million each occurrence. Additional insured and hold harmless per endorsement CG 2010 form 1185 or equivalent, comprehensive automobile liability and Workman's Compensation Insurance, including waiver of subrogation, for at least $1 mil each occurrence.  
BONDING: Performance and labor bonding may be required; costs will be added to your proposal
NON-MANDATORY PREBID MEETING: Wednesday, September 20, 2023 at 10:00AM at 165 Durley Ave
BID DUE DATE:  Tuesday, October 3rd at 2:00PM

MCGILLIVRAY CONTACTS:
PLANS AND SPECIFICATIONS: Plans can be viewed in our office plan room at 3140 Loma Vista Road, Ventura, Ca. 93003. Plans can be downloaded via the link below Press Ctrl + Click to open link.  Or, copy and paste the link into your browser.
LINK:
https://www.dropbox.com/scl/fo/seqk3zb88kqi7p28a6mkn/h?rlkey=bbs985kqm3dwi86efx79ufer7&dl=0