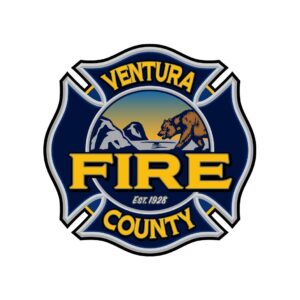 PROJECT DESCRIPTION: 

Santa Paula 29, Specification No. CP24-01, which consists of complete demolition of existing fire station in its entirety, and construction of new two-story fire station building, total 13,647 square-feet. Work includes but is not limited to the following: mechanical, plumbing, fire protection and alarm, vehicle exhaust system, communications and electrical systems, vehicle fueling and emergency generator.
THIS IS A PREVAILING WAGE PROJECT
California general prevailing wage rates for construction can be obtained from the following Web site: http://www.dir.ca.gov/OPRL/DPreWageDetermination.htm
TOTAL PROJECT ESTIMATE ABOUT $13.7 MILLION
INSURANCE:
Bidders shall provide the following insurance minimums: commercial general liability insurance products, completed operations, waiver of subrogation, protective coverage with non-owned & hired vehicles; $2 million each occurrence. Additional insured and hold harmless per endorsement CG 2010 form 1185 or equivalent, comprehensive automobile liability and Workman's Compensation Insurance, including waiver of subrogation, for at least $1 mil each occurrence.  
BONDING: Performance and labor bonding may be required; costs will be added to your proposal
NON-MANDATORY PREBID MEETING: Tuesday, September 19, 2023 at 2:00PM at the project site: 114 S 10TH Street, Santa Paula, CA 93060
BID DUE DATE:  Wednesday, October 4th at 2:00PM

MCGILLIVRAY CONTACTS:
PLANS AND SPECIFICATIONS: Plans can be viewed in our office plan room at 3140 Loma Vista Road, Ventura, Ca. 93003. Plans can be downloaded via the link below Press Ctrl + Click to open link.  Or, copy and paste the link into your browser.
LINK:
https://www.dropbox.com/scl/fo/idgdx7onw8rm2an4xwo7o/h?rlkey=k1cqsj16wcrbmzp8rp8oepwzh&dl=0