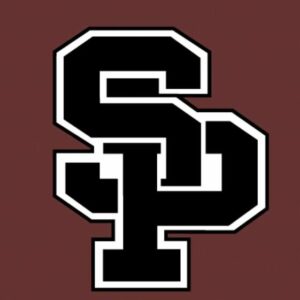 PROJECT DESCRIPTION:
RE-ROOF OF AN EXISTING GYMNASIUM BUILDING AND A VOLUNTARY SEISMIC RETROFIT OF THE EXISTING ROOF FRAMING AND CONNECTIONS. THE BUILDING CONSISTS OF CONCRETE WALLS AND LIGHT-FRAMED ROOF CONSTRUCTION AND STEEL GIRDERS. THE RETROFIT INVOLVES UPGRADING THE OUT-OF-PLANE LATERAL CONNECTIONS OF THE ROOF TO THE CONCRETE WALLS.
THE PROJECT TO INCLUDE REMOVAL AND REPLACEMENT OF ROOFING AT EXISTING GYMNASIUM BUILDING. WORK TO INCLUDE REMOVAL OF AN EXISTING COMBINATION OF BUILT-UP ROOFING  AND COMPOSITION SHINGLE AND REPAIR OF ANY DAMAGED SUBSTRATE. NEW FLAT-ROOF  WORK TO INLCLUDE THE INSTALLATION OF SELF-ADHERED MODIFIED MEMBRANE APPLIED OVER NEW COVERBOARD. NEW SLOPED-ROOF WORK TO INCLUDE THE INSTALLATION OF A METAL ROOF SYSTEM.
RE-CONSTRUCTION OF THE EXISTING PATH OF TRAVEL FROM THE EXISTING ACCESSIBLE PARKING TO THE GYMNASIUM FRONT ENTRANCE.  NEW WORK TO INLCUDE RE-CONSTRUCTION OF EXISTING ACCESSIBLE  PARKING, RE-CONSTRUCTION OF EXISTING SIDEWALK AND RE-CONSTRUCTION OF EXISTING CONCRETE RAMP PER ADA STANDARD.
THE PROJECT TO INCLUDE RE-SURFACE OF EXISTING ASPHALT PATHWAY ACROSS PALM STREET ADJACENT TO THE STRIPED CROSSWALK. RE-CONSTRUCTION OF DESIGNATED PORTIONS OF THE PATHWAY NOT IN COMPLIANCE WITH ACCESSIBLE STANDARDS.
THIS IS A PREVAILING WAGE PROJECT
ADDENDUMS:       

Addendum No. 1A Dated October 27, 2020
INSURANCE: Bidders shall provide the following insurance minimums: commercial general liability insurance products, completed operations, waiver of subrogation, protective coverage with non-owned & hired vehicles; $2 million each occurrence. Additional insured and hold harmless per endorsement CG 2010 form 1185 or equivalent, comprehensive automobile liability and Workman's Compensation Insurance, including waiver of subrogation, for at least $1 mil each occurrence.
BONDING: Performance and labor bonding may be required; costs will be added to your proposal
BID DATE: Monday, 12/5/2022 10:00AM
MCGILLIVRAY CONTACTS:
PLANS AND SPECIFICATIONS: Plans and Specs can be viewed in our office plan room at 3140 Loma Vista Road, Ventura, Ca. 93003. Plans & Specs can be downloaded via the link below Press Ctrl + Click to open link.  Or, copy and paste the link into your browser.