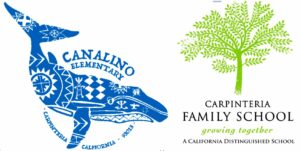 PROJECT DESCRIPTION: Alterations to existing school buildings in order to remodel restrooms to current accessibility standards, update mechanical systems, update communications systems, update lighting, update door hardware and to replace floor finishes and other interior finishes. Includes alterations to existing wood-framed structural systems in support of the mechanical and other scope-of-work. Also includes selective exterior paving replacement for accessible threshold conditions at existing doors.
ESTIMATED START: June 1, 2022
This is a prevailing wage project
The Applicable Trades: Abatement, survey, site clearing, grading, underground utilities, hard demo, soft demo, structural concrete, site concrete, asphalt patching/striping, metal stud framing, rough carpentry, cabinetry, insulation, roofing, sheet metal, doors, windows, storefront, finish hardware, glass / glazing, drywall, tile, acoustical tile ceilings, flooring, painting, visual display units, signage, fire extinguishers / cabinets, toilet accessories, audio visual systems, window coverings, wheel chair lift, HVAC, plumbing, electrical, low voltage
INSURANCE: Bidders shall provide the following insurance minimums: commercial general liability insurance products, completed operations, waiver of subrogation, protective coverage with non-owned & hired vehicles. $2 million each occurrence. Additional insured and hold harmless per endorsement CG 2010 form 1185 or equivalent, comprehensive automobile liability and Workman's Compensation Insurance, including waiver of subrogation, for at least $1 mil each occurrence. 
BONDING: Performance and labor bonding may be required; costs will be added to your proposal.
BID DATE:  March 11, 2022 at 2:00 PM
ADDITIONAL INFORMATION: No addendum has been issued at this time.
Email your proposals to estimating@mcgillivrayconstruction.com
MCGILLIVRAY CONTACTS:
NOTE: Plans and Specs can be viewed in our office Plan Room at 3140 Loma Vista Road, Ventura, CA. 93003